Autorennen war wichtiger als überfahrener Hund
Update: 20 April
When Killing is not an option
Yesterday evening I received a desperate email from our team in Bulgaria. They were with Michelle at the clinic. They needed to talk to me urgently.
X-Rays had been made, Michelle's legs are broken, there is also spinal fracture. 48 hours after the accident it doesn't look good.
Our vet recommended putting Michelle to sleep but they needed to talk to me before taking a decision.
Whilst Mariya and Diana were talking me through Michelle's many problems I was relieving similar conversations in the past. Dogs and cats that had been crashed by cars or abused by man, and whose conditions looked so serious that, at the time, it didn't look like there was anything we could do for them.
Animals like Gulumser, Simba, Marlon, Baby the cat, Pufi, Sosis, Oscar, Jati and so many others that at the time of rescue were in such critical condition that many advised us to put the animals humanely to sleep. They are in pain, they are blind, paralyzed, they won't be able to have full lives, they said…
In each and every case the animals proved them wrong. They wanted to live, they wanted to thrive, they wanted to deal with the cards life had served them.
And they dealt… and they lived…. and they thrived.
We have been told the treatment will be long and costly, but that's ok. Whilst I understand that private individuals may, at times, face painful decisions purely based on financial considerations I'm one of those that feels that life is priceless, and because of that, cost must not be a part of the equation. Let's Adopt is a community of animal rescuers, tens of thousands of people scattered around the world united by a common bond. If a community of this size cannot raise the money needed to save a dog that has gone through so much then we may as well press the delete button, pack up and go home.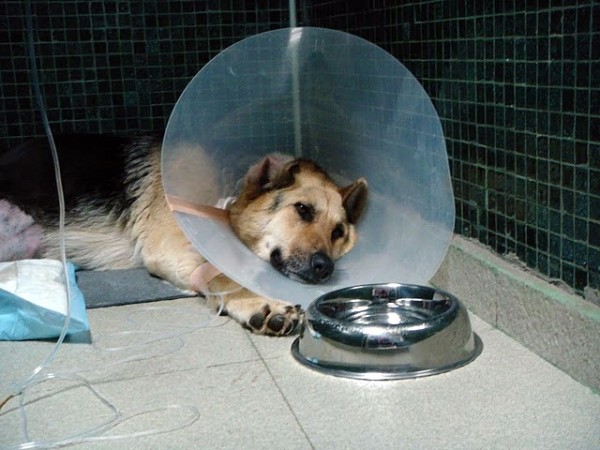 Michelle is doing fine, she is in great spirits. From today a kilo of the best available meat will be delivered to her at the clinic. She will be fed a raw diet. This will give a massive boost to her immune system and help her shattered bones and muscle recover.
Today we will also order a Kuranda bed, quite probably, the best beds in the world. This will make Michelle's stay at the clinic much more comfortable. Who wants to lie in the floor after such an accident? We will donate the bed to the clinic after Michelle is ready to go home.
So, Michelle's journey to recovery and a new life has started. We will keep you posted as she progresses.
This is going to be a community effort, in that respect, Michelle's recovery depends on all of us. Starbucks doesn't need you to buy yet another Cafe Latte. Michelle, on the other hand could do with your help today.
Please help us cover Michelle's medical and rehoming expenses, contribute by Chipin In to the Simba Fund. Alternatively you can use paypal directly, our account: thesimbafund@gmail.com
Note: The comment section in our blog is closed. The goal is to increase the number of posts shared on Facebook and Twitter. I would please request to share this posts in your profile and adding your own personal commentary in your wall.. I believe this will increase the spread of our appeals.
Like most events of this kind it happened on Sunday.
Rally cars driving at incredible speed along narrow roads, hundreds of people on either side, enjoying the thundering noise.
Cheers, claps…
Then, the unexpected… Michelle, a beautiful German shepherd unexpectedly crosses the road. The impact is brutal, the car continues his course..
Cheers, claps…
Get rid of that thing on the road, some said…
She got what she deserved, someone screamed in the background.
A policeman appears, protects his delicate hand with a plastic bag and drags Michelle heavily pregnant body across the road and dumps the body behind a garbage container.
Cheers, claps…
Is this how the story ends? Not really… this is just the beginning…
On Monday morning, Diana Zhikova, director of Let's Adopt Bulgaria watched the video on the internet and did what NOBODY did until then. She cared.
First she identified the precise location, then she went onto the list of Let's Adopt! volunteers and made a few calls. A few hours later, one of our members drove to the location, about 150 kilometers away from Sofia, and found Michelle in the condition you can see here.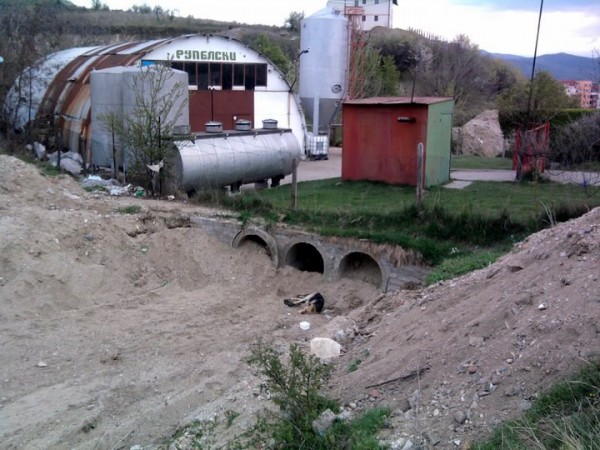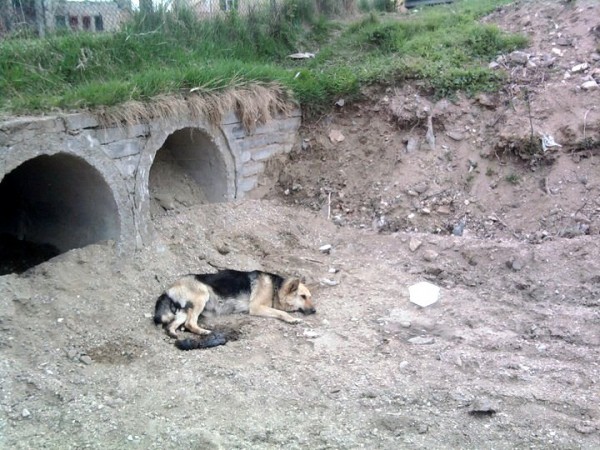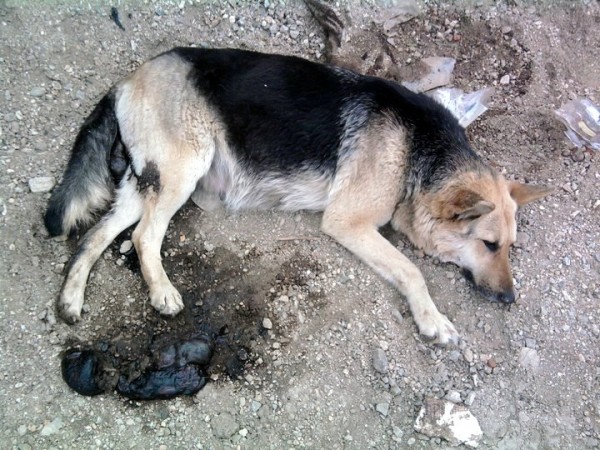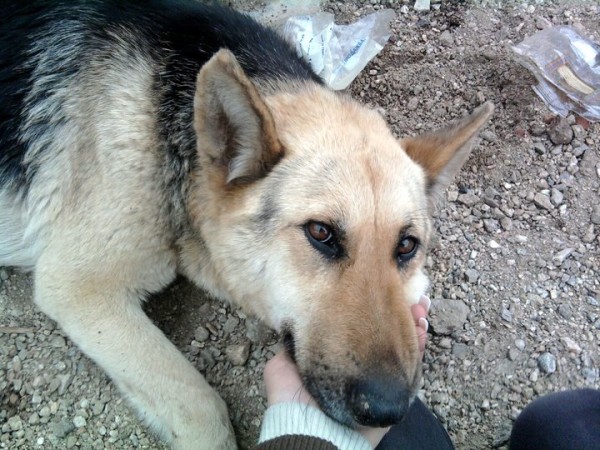 We don't know if Michelle's body was thrown from the top of the hill or if she crawled down herself, but what we know is that she was in a critical condition, and that her unborn puppies were dead.
Michelle was rushed to a clinic in Blagoevgrad but the clinic didn't have an X-ray… so, overnight, she was driven to our main clinic in Sofia, where she is receiving the best available treatment, and, why not say, she is been treated like a Queen.
Michelle has a double fracture of her hind legs and a broken pelvis…. she will require a number of procedures but we will do our best for her to walk and run again…
This is one of those stories that is screaming to get out to the world… it speaks of cruelty, of neglect, of lack of moral values, it also speaks of humanity and care, and how we must never turn our back away to an animal in need.
The Simba Fund will cover all of Michelle's medical and rehoming expenses as it does with all of our rescues. Please help us cover Michelle's medical and rehoming expenses, contribute by Chipin In on the Simba Fund. Alternatively you can use paypal directly, our account: thesimbafund@gmail.com
We will keep you updated on Michelle's development. And of course, should anyone wish to adopt her please get in touch with me: viktor@myletsadopt.com